Heads up, pet parents: Halloween is here and kids aren't the only ones who get excited about the holiday. While we should be avoiding feeding our pets candy at all costs, Halloween is the perfect excuse to dress our furry friends in costumes and take them for a nice walk around the neighborhood, to your pet friendly gym, coffee shops, and anywhere else they can be seen and swooned over.
At Fox News Digital, we've seen a wide range of costume ideas for animals over the years. From the Sanderson sisters featured in Halloween classic in "Hocus Pocus" to Goose and Maverick of the "Top Gun" franchise, we've loved them all.
Whether you have time to put together something super elaborate or you need a quick and easy idea, we've got you covered. Here are some costume ideas for your pets this super spooky holiday.
CANINE COMPANIONS AND THEIR HALLOWEEN COSTUMES
Go Ghoul-y and toss a sheet over your pet for an easy ghost costume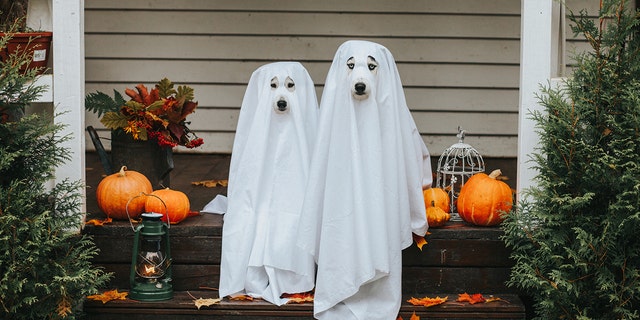 Dress your furry friend as a frightening ghost with this easy sheet costume. Just cut some holes for their eyes and mouths and drape them over the dogs. This is especially easy if you have an extra white sheet lying around the house. Just be sure to shorten them so they can walk well!
The classic witch costume is too cute to scare anyone
A simple and easy way for your pet to take part in Halloween festivities is by dressing them as a witch. All you really need is a cape and a witch's hat. Petco and Chewy have adorable options for all of your animals.
Our angel animals can pretend to be devils for just one day of the year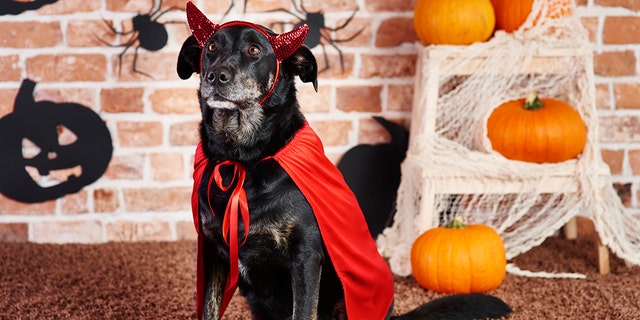 Dress your dog or cat as a devil this Halloween and you'll be sure to get a few laughs! We can't imagine they'll keep a headband of horns on very long, so some red wings could do the trick. Target is offering costumes for our pets, the sweet sinners.
HOW TO KEEP PETS CALM ON HALLOWEEN
Dress your pet up as another animal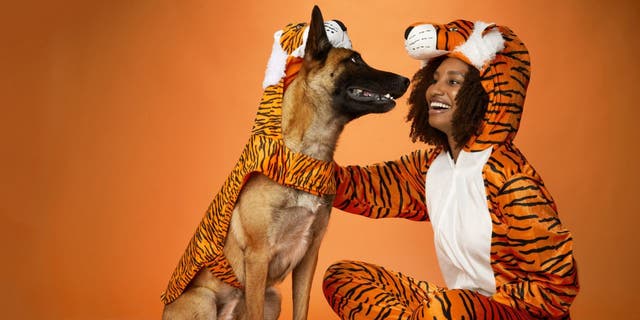 Forget a safari! A "wild" animal can be found in your home this Halloween. Perfect for a fluffy cat or dog, strap a lion's mane to your fur baby for a cute and simple costume. Chewy and Target sell a wide variety of wild animal costumes including elephants, bears, sharks, and more.
Set the spa tone with this little loofah outfit for your pet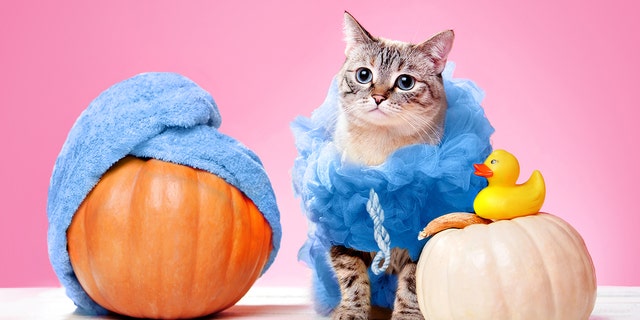 You can either order a loofah costume from Etsy, PetSmart, or Chewy or you can DIY one yourself with mesh and tulle. Add a little string to complete the loofah look! If you want to get really creative, you can add small rubber duckies with hot glue – just in case people don't get the picture.
Don't forget the tribute to our heroes; dress them in firefighter attire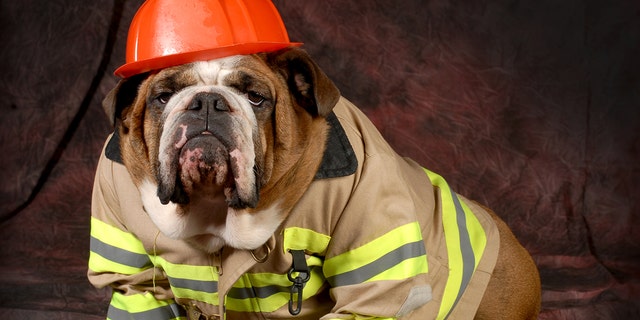 Chewy, PetSmart, and Party City all offer firefighter and police officer costumes for pets. You can even find a black and white striped inmates costume at Chewy as well. Pay tribute to our every day heroes by dressing your pets up as one of them.
Read the full article here